Study in Albania
Albania, located on the Balkan Peninsula in Southeast Europe, is a country known for its stunning natural landscapes, rich history, and vibrant culture. Despite being a small country, Albania has a diverse range of landscapes, from pristine beaches to towering mountain ranges.
One of the most prominent beauties of Albania is its coastline. The Albanian Riviera, located in the south of the country, is a stretch of coastline that is dotted with small villages, pristine beaches, and crystal-clear waters. The beaches in Albania are among the most beautiful in Europe, and they attract tourists from around the world. Some of the most popular beaches include Saranda, Ksamil, and Dhermi, each with its unique charm and beauty.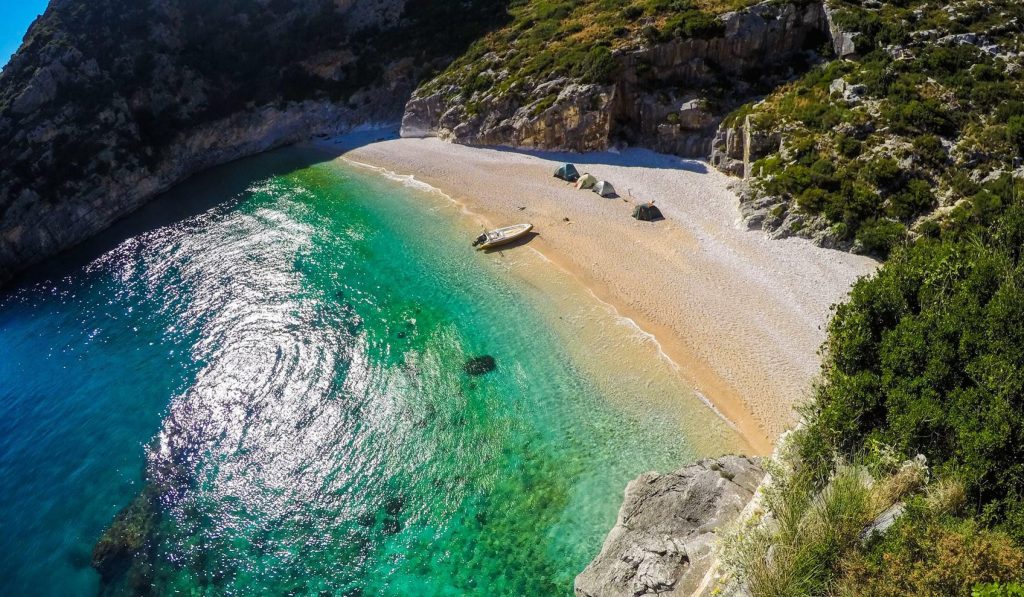 Another beauty of Albania is its mountain ranges. The Albanian Alps, located in the north of the country, are a range of rugged peaks that offer some of the most spectacular views in Europe. The mountains are home to several national parks, including the Valbona Valley National Park and the Theth National Park, which are popular destinations for hiking and camping. The mountainous landscape of Albania is also dotted with small villages and towns, each with its distinct culture and history.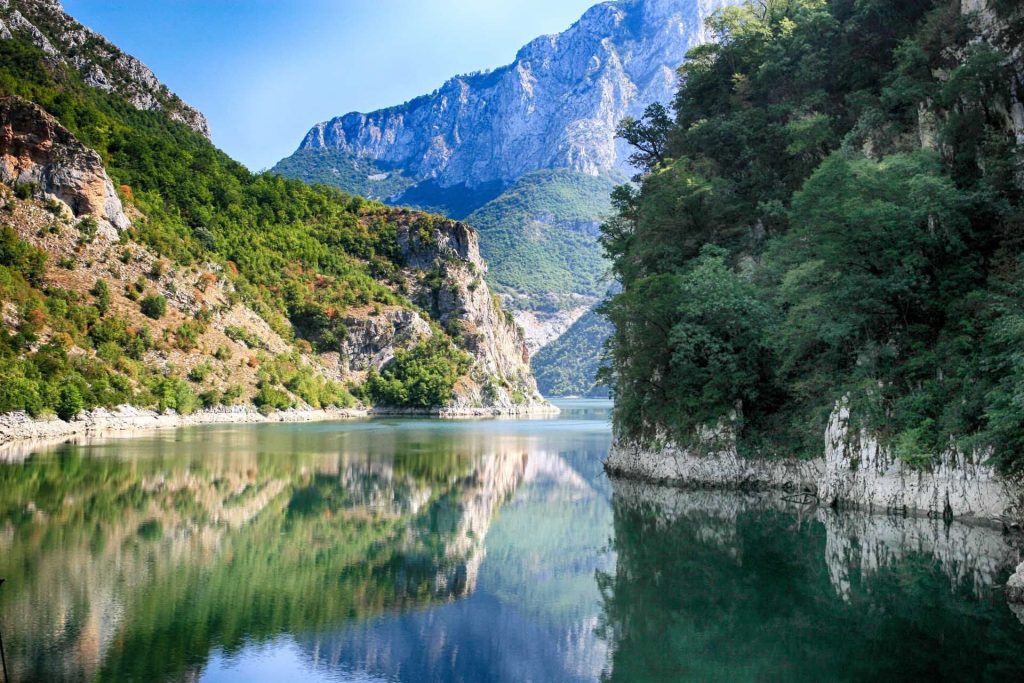 The historic sites and landmarks of Albania are another beauty of the country. Albania has a rich history, and its ancient sites and landmarks offer a glimpse into the country's past. One of the most significant historical sites is Butrint, an ancient city that was once an important center of the Greek and Roman empires. Other important landmarks include the Castle of Berat, the Rozafa Castle in Shkodra, and the Skanderbeg Square in Tirana.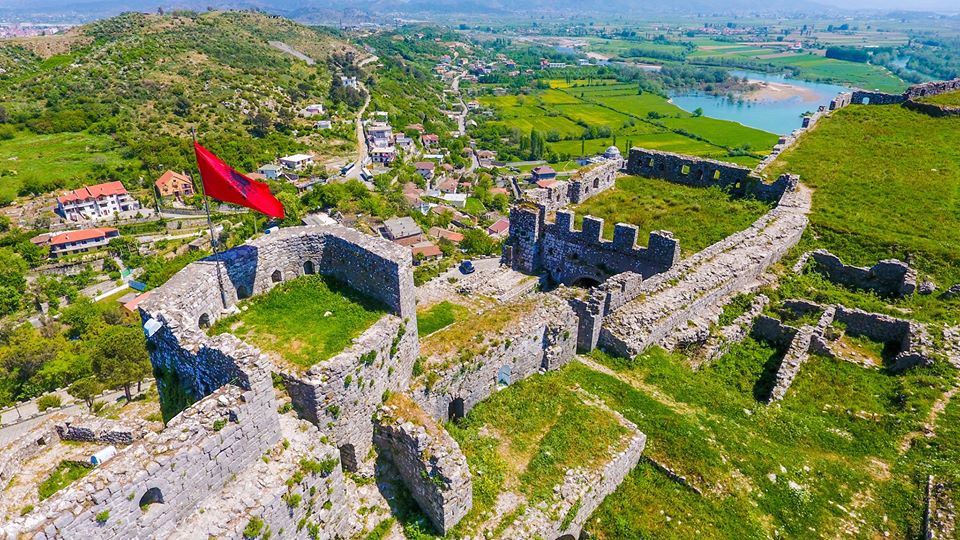 The traditional villages of Albania are also a beauty of the country. These villages offer a glimpse into the traditional way of life in Albania and are known for their unique architecture, local crafts, and stunning views. Some of the most beautiful villages include Gjirokastra, a UNESCO World Heritage Site known for its Ottoman-era houses and cobbled streets, and Kruja, a historic town that was once the center of Albanian resistance against the Ottoman Empire.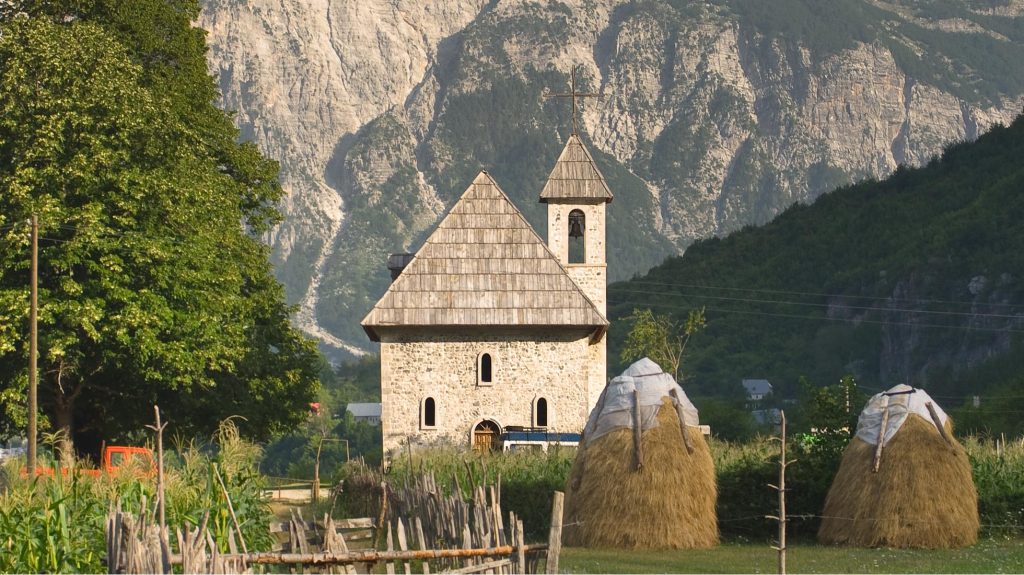 In conclusion, Albania is a country with many beauties, from its stunning coastline and mountain ranges to its historic sites and traditional villages. Its diverse landscapes, rich history, and vibrant culture make it a unique and beautiful destination for tourists from around the world. Albania's natural beauty and rich cultural heritage are sure to leave a lasting impression on anyone who visits.
Visa Requirements
To study in Western Balkans University, international students must get an Albanian student visa depending on their country of origin.
Western Balkans University may come to your help with the list of documents below. It is, however, advised to always check with the consulate/embassy for more details on visa requirements.
If International students intend to study in Albania, then they must apply for a Student Visa. The Albania Study Visa is only issued by the Albania Immigration Department. The initial step is to fill out the Application Form at least three months before the course start date in order to avoid any delay or last-minute rush and then submit it to the Immigration Department through your regional consulate. It is important to note that EU countries are exempted from VISAs to Albania!
Follow these simple steps to apply for study visa in Albania-
• Fill out the application form.
• After completing the form, directly submit it to the Immigration Department at least 3 months prior to the start of the course.
• All the forms must be revised by the Ministry of Education and it must be signed by the concerned College or University.
Visa Eligibility
The following criteria must be met.
A letter of acceptance must be provided demonstrating that an applicant has been offered a place on a full-time course of study at a recognized educational institution.
Candidates must be able to demonstrate evidence of enough funds to support themselves in the country.
It must be shown that the course fees have been paid in full.
Private medical insurance must be arranged and documentary evidence of this must be provided.
It must be the candidate's demonstrable intention to return to their own country at the end of their period of study.
If the Ministry of Foreign Affairs authorizes the visa, you can then apply at one of the Embassies or Consulates near you by submitting the following documents:
• Proof of authorization from the Ministry of Foreign Affairs (eg. Visa Authorization Number)
• Your Birth Certificate
• Your high school diploma or other previous academic qualifications
• A medical report issued by a certified medical practitioner that states you are not infected with any contagious diseases. The report must have been issued within the last three months.
• Police clearance, issued within the last six months
Important things to note
Once you submit the completed application, you have to wait for one to seven days for the application to be processed, although it may take longer depending on the specific Embassy/Consulate. After your application has been processed, you can pick up your visa during the pick-up hours.
Since different Embassies or Consulates may have their own rules and requirements, it is always advisable to contact them first. You'll learn about whether you need to make an appointment, their opening hours, and their specific requirements.
Life in Tirana
Tirana is a vibrant and bustling city that is the economic and cultural hub of Albania. The city offers a unique mix of modern amenities and traditional Albanian culture that makes it a fascinating place to live.
Housing in Tirana is generally affordable compared to other European cities. The city has a range of housing options, from traditional apartment buildings to modern high-rise buildings.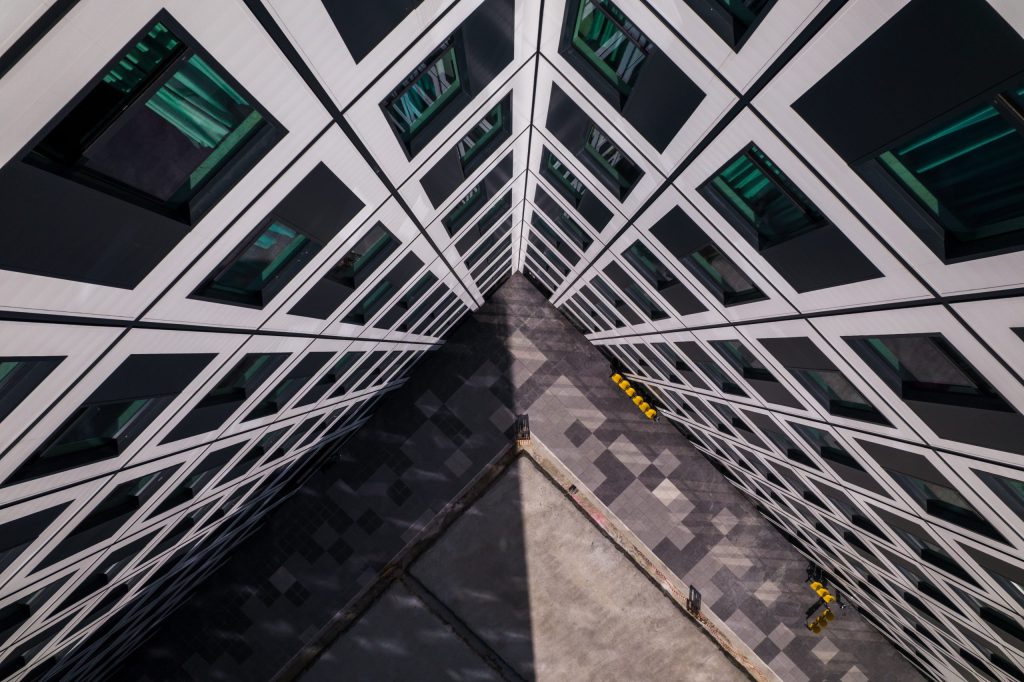 Transportation in Tirana is well-developed and provides several options for getting around the city. Many people also use bikes or walk to get around the city. Food and drink in Tirana is a highlight of living in the city. The city has a vibrant food scene, with traditional Albanian cuisine as well as international options available. The city has many cafes and bars, and nightlife is active. Tirana is known for its coffee culture, and it is common to see people enjoying coffee at outdoor cafes throughout the city.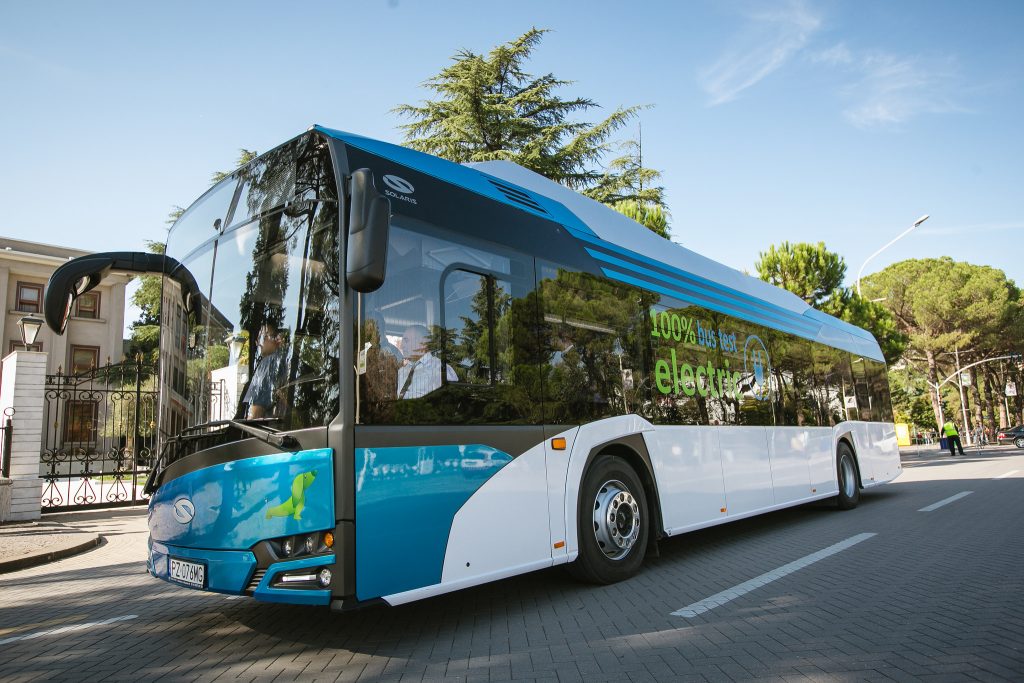 Culture is an integral part of life in Tirana, with many museums, galleries, and historic sites to visit. The city is home to several theaters, and hosts many festivals and events throughout the year. The city also has a vibrant music scene, with many local musicians and bands performing in the city's bars and clubs. Employment opportunities in Tirana are growing, with many job opportunities in industries such as tourism, finance, and technology. The city has a number of business centers and co-working spaces, providing a supportive environment for entrepreneurs and startups.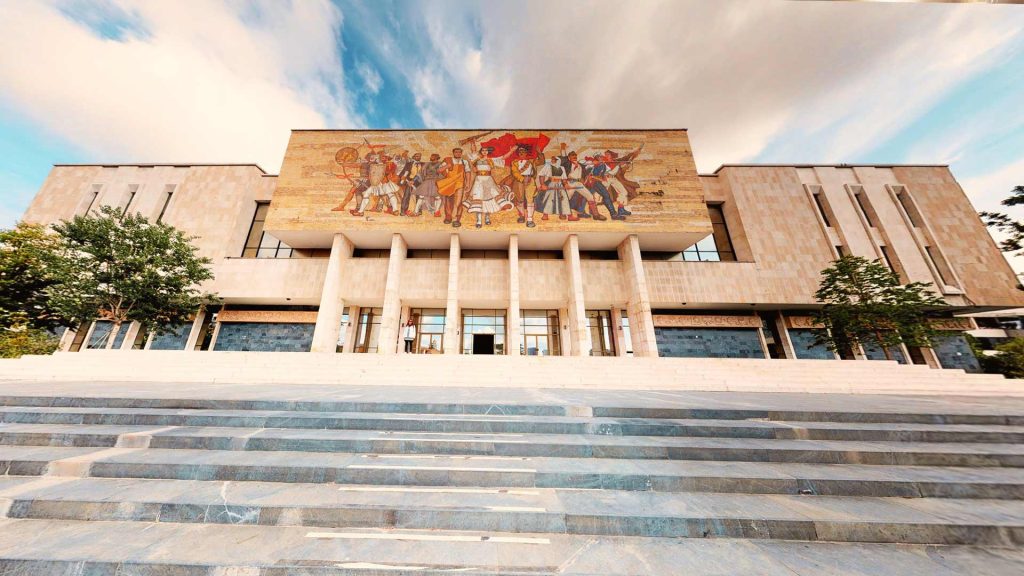 Finally, safety is an important aspect of life in Tirana. The city is one of the safest cities in the Europe. The city has a well-equipped police force and cameras in many public places, providing a sense of security for residents and visitors.
In conclusion, life in Tirana offers a unique mix of modern amenities and traditional Albanian culture. The city's vibrant food scene, cultural attractions, and growing employment opportunities make it an attractive place to live. With a well-developed transportation system and a focus on safety, Tirana is a city that is both convenient and enjoyable to live in.
Cost of living
The cost of living in Tirana, Albania can vary depending on your lifestyle and personal choices. However, we can provide you with a general overview of the monthly costs associated with living in Tirana. Please keep in mind that prices may change due to inflation and other economic factors.
Housing: Rental prices in Tirana can vary significantly depending on the location, size, and quality of the accommodation. On average, you might expect to pay anywhere from 250 to 500 Euros per month for a one-bedroom apartment in the city center, while prices in the suburbs or less central areas can be somewhat lower. We suggest you Fole Residence, a student residence which is located 10 minutes away from the university. You can choose to book a single room by yourself or you can share a studio apartment with your friends. You can find more information here https://fole.com.al/.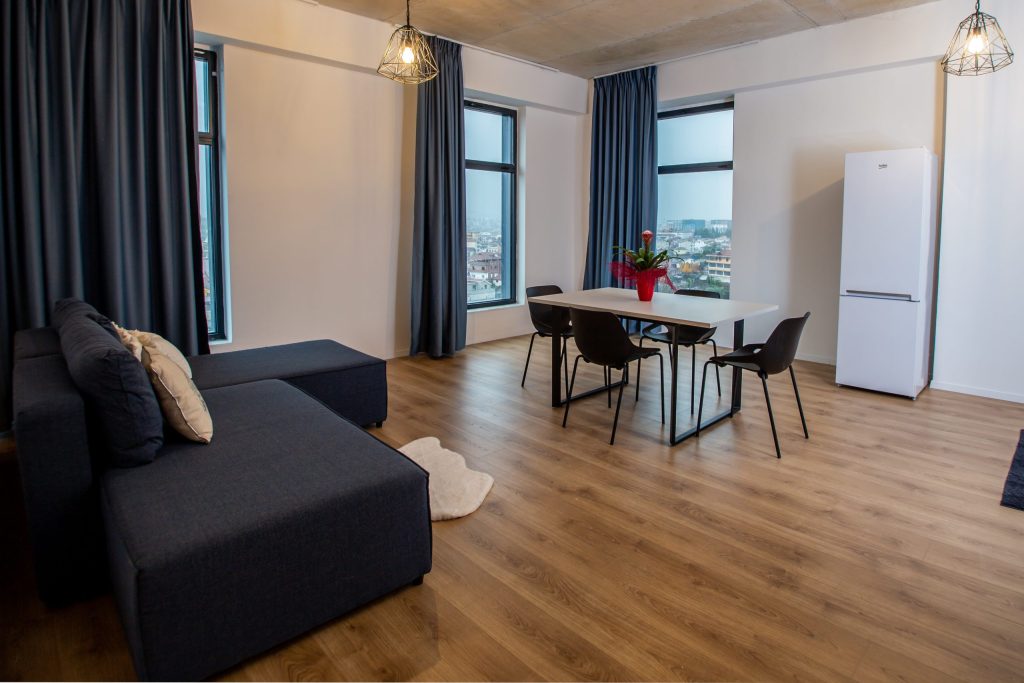 Utilities: Utilities, including electricity, heating, cooling, water, and garbage, for a typical 85 square meter apartment can cost around 100-150 Euros per month.
Groceries: The cost of groceries is reasonable in Tirana. A monthly grocery bill for a single person might range from 150 to 200 Euros, depending on your eating habits and whether you eat out frequently.
Transportation: Tirana has a relatively small and walkable city center. Public transportation is affordable, with a one-way ticket on a bus or trolley bus costing about 40 cents (Euro). If you use public transport regularly, a monthly pass is available for around 10-15 Euros. If you prefer to use a taxi, prices are also reasonable.
Dining Out: Eating at restaurants and cafes in Tirana can be quite affordable compared to Western Europe. A meal at a mid-range restaurant might cost around 10-20 Euros per person, while a fast-food meal is cheaper.
Entertainment: The cost of entertainment, such as going to the movies or visiting cultural attractions, is generally reasonable. Ticket prices for cultural events or movies can range from 4 to 10 Euros.
Healthcare: Healthcare costs can vary, but Albania has a mix of public and private healthcare facilities. Health insurance is recommended if you're staying long-term, and the cost will depend on the coverage you choose.
Internet and Mobile Phone: Internet and mobile phone plans are reasonably priced, with various options available depending on your data and call needs. A basic plan might cost around 10-20 Euros per month.
Gym or Fitness Club: Membership fees for gyms and fitness clubs vary, but you can expect to pay around 20-40 Euros per month.
It's important to note that the above estimates are approximate, and individual spending habits can greatly affect your monthly costs.
Students Jobs in Tirana
Finding part-time jobs for students in Tirana, Albania is possible, but the availability of opportunities and the types of jobs may vary. Here are some options and considerations for students seeking employment in Tirana:
Language Skills: If you speak English or other foreign languages, you may have an advantage in finding work. Many businesses, especially those in the tourism and hospitality sectors, value employees who can communicate with international visitors.
Hospitality and Tourism: Tirana is a growing tourist destination, and there are often part-time job opportunities in hotels, restaurants, cafes, and bars, especially during the tourist season. Positions like waitstaff, bartenders, hotel receptionists, and tour guides might be available.
Retail: Retail stores often hire part-time employees, especially during busy shopping seasons. Working in clothing stores, supermarkets, or electronics shops could be an option.
Internships: Consider seeking internships related to your field of study. Many businesses and organizations offer internship programs for students, which can provide valuable work experience.
Teaching or Tutoring: If you excel in a particular subject or language, you might offer tutoring services to local students. English language tutoring, in particular, is in demand.
Online Freelancing: Depending on your skills, you could explore online freelancing opportunities in fields like graphic design, content writing, programming, or digital marketing. Websites like Upwork and Freelancer are platforms where you can find remote work.
Work on Campus: If you are a student at a university in Tirana, check with your university's career services or student affairs office. They may have information about on-campus job opportunities or student employment programs. EPIC project of Western Balkans University is also an excellent choice for its potential students. Learn more about this project here.
Language Schools: English language schools often hire native or fluent English speakers as teachers or assistants. Check with language schools in Tirana for openings.
Networking: Networking is important in Tirana, as personal connections can often lead to job opportunities. Attend networking events, join student organizations, and engage with your peers and professors to expand your network.
It's essential to be aware of the legal requirements for working as a student in Albania, such as obtaining the necessary work permits or visas if you are an international student. Additionally, keep in mind that while part-time work can be a valuable experience and help cover living expenses, it's important to balance work with your studies to ensure academic success.